MUMBAI, India, June 5, 2018/PRNewswire/ —
Continuing with Global recognition, Rubique Technologies Pvt. Ltd. India's leading online financial matchmaking platform, has won the, The Asian Banker 'Beijing Financial Innovation Showcase and Competition 2018'. The Beijing Financial Innovation Showcase and Competition is an international competition platform which included leading financial technology players from China and across the globe who showcased their skills and solutions against each other. Alongside garnering global recognition, Rubique, was also awarded with a prize money of US$ 5,000 by Emmanuel Daniel, founder of The Asian Banker magazine. The award was held on the side-lines of 'The Asian Banker Future of Finance Summit 2018' in Beijing, China on May 24th, 2018, in partnership with MEDICI, a top global innovation and insights platform for innovation in emerging financial services.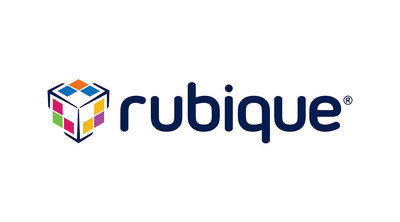 (Logo: https://mma.prnewswire.com/media/701243/Rubique_Logo.jpg )
Around 8 shortlisted financial technology companies from across around the world were selected and judged across six parameters such as Product, Technology and Innovation, Scalability, Funding & Financials, Founding and Advisory Team, Customers and Partnerships. Rubique's founding member & head of strategic-commercial intelligence Sheetal Mayekar presented Rubique journey in the competition. Riding high on its superb tech infrastructure and immaculate services that have disrupted the fintech ecosystem in India, Rubique excelled in all the parameters and was declared the 2018 winner of the 'Beijing Financial Innovation Showcase and Competition'.
Commenting on the achievement, Manav Jeet, MD & CEO, Rubique, said, "We are humbled to be honoured by such a prestigious group for our efforts in developing a technology led financial ecosystem in the country, catered to solve unique financial challenges across geographies and to facilitate easy integration of fintech into the daily human lives from strata of the society. This was made possible through our incessant emphasis on using advanced technology interventions in bringing a drastic transformation in the traditional lending landscape of India and helping a large number of customers in fulfilling their financial requirements. We are glad to see our efforts being appreciated and recognized at such a prestigious platform and beyond."
Present across 32 cities Pan India, Rubique has consistently been digitizing the financial sector by bringing tech-driven paradigm shifts in traditional practices through its unique Online PLUS model. The platform enables users to get the best deals & have their loan applications processed faster through PAN verification, Aadhaar based e-KYC, credit bureau integration, banking analysis, enhanced logic in proprietary matchmaking algorithm and addition of new data science methodologies. Inspired by the vision of becoming the most trusted and personalized financial services marketplace, Rubique today services more than two lakh happy customers. The fintech company has also, till date, successfully facilitate disbursement of USD 450 million loans and over 1,00,000 credit card setups with USD 8.4 million revenue.
About Rubique
Rubique was formed in November 2014, with a vision to fulfill every financial aspiration in the customer's life cycle in the simplest, shortest and the speediest way through a wide range of loan, credit card and insurance products. Built on a proprietary AI-based recommendation engine, Rubique's marketplace platform has been integrated with financial institutions' systems for real-time processing and providing online approvals to the customers. The advanced technology solution not only reduces the processing time significantly, but the data analytics done on multiple data points helps bring predictability and assess creditworthiness offering best deals to the customers.
Various national and international accolades like –
'The Most Promising Brand' by The Economic Times
Selected by Abu Dhabi Global Market (ADGM), the International Financial Centre in Abu Dhabi, to be a part of the first batch of its FinTech Regulatory Laboratory (RegLab) programme
Featured in IDC's FinTech 101 list for Asia/Pacific & mentioned as one of the 10 fast-growing fintechs in India
Selected as the top 20 lending fintech players in India by the Financial Express Best Bank Awards Jury
Top 20 promising fintech startups 2018 by CIO review
Finalist in Benzinga Global Fintech Awards 2017 & 2018 too competing with globally renowned fintech players
Recognitions as 'World's Greatest Brands & Leaders 2017-18 Asia GCC' in Dubai
For more information, please visit the company's website at https://www.rubique.com/.
Media Contact:
Satyaki Maitra
Genesis BM
Mobile: +91-9958041503
Email: Satyaki.maitra@bm.com
Source: Rubique