MILAN, May 16, 2018/PRNewswire/ –In the Financial Times Executive Education ranking SDA Bocconi places 7th worldwide, and 6th in Europe, for customized programs thanks to the positive opinion of managers and companies. In the overall ranking the school rises to 11th worldwide, 7th in Europe.
In the ever-growing global competition of the executive education market SDA Bocconi has confirmed its status among the world's top schools in the 2018 Executive Education ranking published today by the Financial Times. In the table reserved to customized programs, in fact, the school placed 7th in the world and 6th in Europe. In the overall ranking, which comprises open and customized programs, the school rose to 11th worldwide, 7th in Europe.
(Logo: https://mma.prnewswire.com/media/692340/SDA_Bocconi_Logo.jpg)
(Photo: https://mma.prnewswire.com/media/692339/SDA_Bocconi_School_of_Management.jpg)
"With the companies and the financial and public institutions that turn to us, we develop real partnerships aimed at the implementation of highly personalized training and development programs, modulated with classroom activities, distance-learning and valuing the experiential component," explains Giuseppe Soda , Dean of SDA Bocconi. "The attention to the quality of teaching is fundamental, thanks also to the integration of teaching projects with research activity that enables us to continuously propose original and innovative contents."
Among the opinions given by managers and corporate clients, SDA Bocconi distinguishes itself for the effectiveness of the follow-up offered to participants after the courses, 3rd worldwide, and the rating of the value for money of the courses, 6th worldwide.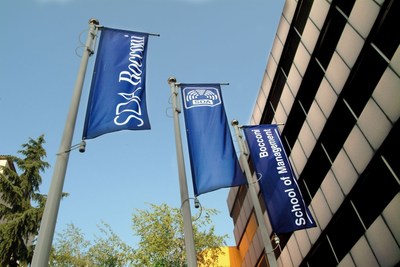 The FT ranking measures the quality of open and customized programs through various parameters, 80% evaluated on the basis of judgments provided by participants and companies. The position in the final ranking is calculated by averaging the scores in the two distinct tables. In the ranking for open programs, SDA Bocconi now ranks 28th in the world, gaining five positions, and 15th in Europe.
Source: Bocconi University Press Office