بيربانك، كاليفورنيا، 1 يونيو 2018/ بي آر نيوزواير / — أعلنت شركة ستيكسفيلمز، وهي شركة تابعة لشركة روبرت سيموندس العالمية للإعلام للجيل المقبل، ستيكس إنترتينمنت، اليوم أن الشركة تقوم بإعداد فيلم سيرة ذاتية عن حياة رئيس دولة الإمارات العربية المتحدة وحاكم إمارة أبو ظبي الراحل، الشيخ زايد. وقد وقع شيكار كابور (Elizabeth, Elizabeth: The Golden Age) اتفاقا ليكون مدير إنتاج الفيلم وكليف دورفمان (Warrior, Entourage) لكتابة نص الفيلم.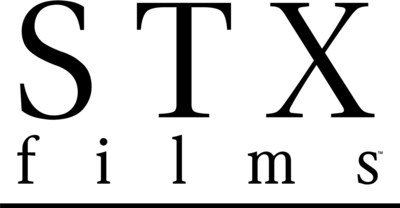 وكان الشيخ زايد قائدا لعب دورا أساسيا في تأسيس دولة الإمارات العربية المتحدة في العام 1971، ويعود الفضل إليه في تحويل الإمارات إلى دولة تقدمية حديثة. خلال فترة حكمه كأول رئيس للبلاد، سعى الشيخ زايد إلى إقامة عالم من التعايش والسلام. وإذ يعتبر الشيخ زايد حاكماً ليبرالياً بالنسبة للفترة الزمنية التي حكم فيها الإمارات، اشتهر الزعيم الراحل بتعزيز التسامح والقيم الإنسانية العالمية وحقوق المرأة وحماية البيئة، ونفذ إصلاحات رئيسية في التعليم والرعاية الصحية والإسكان العام والتنمية الحضرية في الإمارات العربية المتحدة.
وقال آدم فوغلسون، رئيس مجلس إدارة شركة ستيلفيلمز: "هذا المشروع، الذي صُمم ليضاهي أفلاما رائعة مثل غاندي وسيلما وأحلك الساعات، سيسرد هذا الفيلم قصة شخصية ديناميكية وقوية ساعدت على إحداث تغيير تاريخي".
وتشمل الإصدارات الأخيرة لشركة ستيكسفيلمز الأفلام الرائجة العالمية في شباك التذاكر The FOREIGNER  بطولة الممثل والمخرج جاكي تشان، و  Pierce Brosnan بطولة ميلا كونيس، كريستن بيل وكاثرين هانمن بطولة ميلا كونيس وكريستن بيل وكاثرين هان، وفيلم MOLLY'S GAME الذي رُشح لجائزة الأوسكار من بطولة جيسيكا تشاستين وإدريس إلبا، وفيلم DEN OF THIEVES  بطولة جيرارد بتلر و Curtis "50 سنت" جاكسون، I FEEL PRETTY ، بطولة أيمي شومر، والدراما الرومانسية القادمة ADRIFT بطولة شيلين وودلي وسام كلافن.
حول ستيكسفيلمز
ستيكسفيلمز هي قسم تابع لشركة ستيكس إنترتينمنتمنت، وهي شركة إعلام عالمية رائدة للجيل المقبل، تتمثل مهمتها في إطلاق قيمة الاتصال المباشر الذي يتمتع به النجوم مع معجبيهم من خلال تطوير وتمويل وإنتاج وتسويق وتوزيع الأفلام والأفلام التلفزيونية، تسجيلات الفيديو، الفيديو الرقمي والموسيقى ومحتوى الترفيه الحي. وهي شركة رائدة في التحول إلى ما هو أبعد من المحتوى المدفوع بالمنصات التقليدية، وذلك من أجل إنشاء شركات مدفوعة بالمواهب.
ويقود الشركة رجل الأعمال البارز روبرت سيموندس، وشاركه في تأسيسها بيل ماكغلاشان، الشريك الإداري لشركة الاستثمارات العالمية الخاصة الرائدة تي بي جي. ومن بين المستثمرين الآخرين "هوني كابيتال"، وهي شركة رائدة في مجال الأسهم الخاصة في الصين، بي سي سي دبليو، أكبر مزود لخدمات الإنترنت وتلفزيون الكيبل في جنوب شرق آسيا؛ تنسنت هولدنغز، الشركة الصينية الرائدة في توفير المنتجات والخدمات عبر الإنترنت، ليبرتي غلوبال، أكبر منصة توزيع في العالم؛ دومينيك نج، رئيس مجلس إدارة بنك إيسا – ويست، ونيو إنتربرايز أسوييتس، ودي أن أس كابيتال (تمثل المصالح التجارية لـ غيغي بريتزكر وعائلتها المباشرة)؛ وبيو ريغلي، الرئيس السابق والرئيس التنفيذي لشركة دبليو أم، وشركة ريغلي الابن، من بين آخرين. وبفضل هذه العلاقات الإستراتيجية، تتمتع الشركة بمكانة فريدة لتوسيع تأثير المحتوى في جميع أنحاء العالم، مع دخول مباشر إلى سوق الصين.
لمزيد من المعلومات، يرجى زيارة: http://www.stxentertainment.com
الشعار: https://mma.prnewswire.com/media/663694/STX_Films_Logo.jpg